Well, it's that time of year again where the gyms are full, and the fast food drive thru lines are short! Everyone is making those commitments to make radical changes in the new year – wait, the NEW DECADE!
I, for one, am so excited about this upcoming year but have always been a little wary of the "New Year, New Me" craze. If you haven't noticed from my blog's catchline – inspiring joy, love, and change in others- I am a big proponent of creating positive change in your life and self-growth.
But I can be a bit of a cynic when it comes to New Year resolutions. New Year resolutioners set these big goals with the absolute best intentions, whether it's to be healthier, lose weight, spend more time with family, get more rest, or learn French.
However, according to research conducted by the University of Scranton, only about 8% of people who set New Year's resolutions actually achieve those goals. Kinda sad, right?
As I said, we see so many people extremely motivated to make these major life changes at the beginning of the year, then April and May rolls around, and everything has once returned to as it was – longer lines at Chic Fit A. So disappointing…. but I digress.
So what happens?
Why do our New Year resolutions actually fail?
I could literally write a book about this topic and go on and on about habit formation, but for the purpose of simplicity, in this post, I am sharing 3 reasons why your New Year resolutions suck and what you can do about it to start achieving your goals in 2020.
1.Your Resolutions are too vague and not observable or measurable in nature. Instead, let's get objective.
A lot of time when people make resolutions, they use vague language and set non-specific goals, such as "Next year, I will be healthier" or "I will be my best self."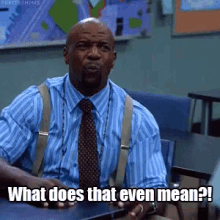 "Being healthier" or "being your best self" will mean something very different to two different people, so we have to break down your resolution into a goal that can be observed and measured by other people, not based on feelings, interpretations, or opinions. Consider yourself a little resolution scientist (I know cheesy..)
Let's take the "I will be healthier" resolution and break that down into a measurable and observable behavior. A goal like "New Year, I will be healthier by increasing my intake of fruits and vegetables and reducing the amount of junk food I eat," can be measured. You can measure your current fruit/ veggie intake and then set how much you want to increase and also note your junk food intake and reduce it.
Others will be able to observe your behavior of increasing fruit and veggie intake and decreasing junk food. Viola! Observable and measurable actions to take, instead of setting an obscure goal.
2. Your Resolutions have no plan. Instead, plan weekly and monthly.
Now that we have gotten beyond those vague resolutions that leave me feeling as if I just left the Twilight Zone, let's dig deeper. Another reason why you suck at achieving your New Year resolutions is you have no plan on how you will accomplish these goals.
Setting aside time to actually do these tasks and make your big dreams happen is the only way they will happen!
I suggest starting by using a weekly and monthly planner whether on your phone or paper. I find it very helpful to use both.
Start by using that objective definition of your goals that's measurable and observable and indicate how frequently you will need to do this behavior to each week. Then add the times you attend to do these things to your planner.
Set specific days and times to accomplish these tasks and write them down in order to keep up with your new schedule!
I also know life happens, but my best advice is to always try to make up for an unaccomplished task within two days of missing its time slot.
3. Your resolutions have no accountability. Instead, use a habit tracker or get an accountability partner.
Big changes don't happen overnight, even if they are well-fined and planned. Staying accountable to your goals is the only way you will be able to replace those old habits and start making real change.
Being self-disciplined and self-motivating are two of the most challenging skills to master in adulthood but having some external motivation can make the process a little easier.
Using a habit tracker be externally motivating as you track how the daily actions you are taking every day are helping you reach your goal. You will literally be able to reflect back on your progress and see where you need to improve.
Another way to hold yourself accountable to completing your New Year resolutions is by asking a friend or spouse to be your accountability partner. These partnerships work best if your partner also has set goals they are hoping to achieve. You two will not only serve as real-life habit trackers but also an amazing support system for each other.
Right now, Christian and I are actually each other's accountability partner as we both complete a year-long Bible reading plan, and honestly, it's been fun to check in on how each other are doing as we go along this journey!
I also would recommend informing your partner about your goals and doing a check-in once a week using your habit trackers to review each other's progress.
Conclusion
The New Year resolution hype quickly dwindles off when people are not taking the right actions to prevent failure. The three ways you can take action today to increase the likelihood you will achieve your 2020 goals are by defining your resolution in a way that can be measured and observed by others. Second, making a plan and setting aside time to achieve these goals. Lastly, by holding yourself accountable whether by using a habit tracker or partnering with a friend or spouse to support each other in achieving their New Year resolutions for the new decade!
I hope these tips were helpful and have given you some new motivation to accomplish anything you set your mind to in 2020!
Thanks for reading!
Did you find any of these tips helpful and what are some other ways you ensure your New Year goals are met?!
Tell me below in the comments!
For more tips about being consistent in your goals, head to the blog post, "How to be More Consistent!"
If you enjoy this post, make sure to follow @sarahfordmozingo on Instagram and Facebook!
References
Statistic Brain. (2018) New Year Resolutions Statistics. University of Scantron. Retrieved on January 8, 2020 from http://www.statisticbrain.com/new-years-resolution-statistics/.