Welcome back to Feature Friday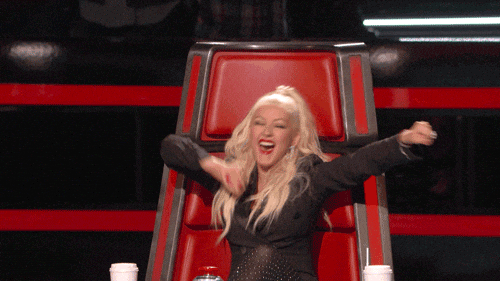 This week, my friend and fellow mom blogger, Fallon Myers, is going to be inspiring us today by opening up about all she learned in 2019 and how those difficult lessons are going to shape this next year for her and her family.
Beyond blogging, this mama raises two little boys, has a full-time career in marketing, and helps her husband run his business! And if that wasn't enough to keep up with, Fallon still finds time to keep up with the latest and greatest fashion trends.
Fallon and I actually got acquainted through work, but we connected by our mutual passion for blogging and the Lord.
If you aren't already following this queen, you'll definitely want to after reading her inspiring guest post today to get you ready for achieving your goals in the new year! Below, I have linked Fallon's blog and Instagram for you to further connect with her!
Blog | FallonMyers.com
Instagram | @fallonmyers
Without further ado, I give the floor to my friend and blogger, Fallon Myers!
New Year, Better YOU!
2019 – Whew, what a year. If I had to describe this past year using one word it would be tough. The definition of tough is "strong enough to withstand adverse conditions or rough or careless handling."
Let's take a moment and let that sink in.
I had a tough year, but I was strong enough to withstand it. I had some adverse conditions and situations that happened to me, but I was strong enough to withstand it.
Some people were careless in the way they handled me and my family, but we were strong enough to withstand it. If I could insert an applause, I would go ahead and do that here. 👏👏👏👏👏👏
Now, I have to be completely honest, because I promised I would be transparent. Just because I'm tough, it doesn't mean I don't have any bruises. It doesn't mean I don't have any scars. In fact, I'm just realizing that in an effort to be tough last year I became numb.
I started just going through the motions. I would do things like I normally do but with little to no effort or enthusiasm. My guard was always up so I was unable to be vulnerable at times. I was operating in defense mode which can be dangerous for a long period of time.
I also realized I didn't get enough rest last year and experienced a lot of burnout. Burnout is "exhaustion of physical or emotional strength or motivation usually as a result of prolonged stress or frustration."
I found myself sick more than I've ever been last year. I may get one cold per year, but last year I had three or four. I became unmotivated to do those things that I really love. I didn't feel like cooking or cleaning which I typically enjoy doing.
I mean I can think clearer in a clean house. When you don't take time to rest and reset you run on empty. Good things can also lead to burn out. My husband opened his own business last year which was probably the highlight of our year.
As an entrepreneur, you become so focused and dedicated to your business that your personal life can suffer. We typically take several vacations or staycations, but we only took one last year.
Our date nights were sporadic and not planned out like normal. Family is the most important part of my life but somehow got the least amount of attention last year. NOT OKAY!
Do not feel bad about doing what you need for you and your family. I'm not apologizing for putting us first in 2020 and neither should you!
Now that I have summarized 2019, I want to share a few of my goals for 2020. My family goals include both things I want to do better for my husband and our kids. Vacations will be a priority this year.
I already contacted a travel agent so we can finalize our plans and pay for our trips. One of my spiritual goals is to pray and meditate every single day for at least 30 minutes.
Last but certainly not least are our financial goals. I want to get better about setting and sticking to our monthly budget. If you guys have any recommendations, books or systems that you and your spouse use, I'd really love to get some better tools in that area. I have a lot planned this year, and I definitely want to take you guys along!
P.S. Keep what motivates you in front of you this year. I found a Hearth & Hand planner at Target that has a section for monthly goals. Our monthly goals should match up with our 2020 vision.
Another great spot to put your goals are on your phone as the screensaver or on your bathroom mirror. Do not lose sight of why you are running this race! Thanks hubby for this tip, you are awesome! 💕
XOXO,
Fallon
Thanks for reading!
Real quick, and I'll share my thoughts about Fallon Myer's guest post! If you aren't signed up for my email list, then you are missing out on exclusive content and updates from Sarah.Mozingo.com and a great source of inspiration and encouragement throughout the week!
Sign up below to claim your spot on the Mozi Tribe List!
Processing…
Success! You're on the list.
Whoops! There was an error and we couldn't process your subscription. Please reload the page and try again.
Can we seriously just take a moment and give this guest post from Fallon Myers a BIG HAND?!
I LOVE how honest and open Fallon was about the struggles and challenges she faced last year. Not only was she real and honest with herself in assessing her year, but she shared her vulnerability with us so that we could also gain some insight and learn some truth through her experience.
And that's why she does what she does – so we can also grow along with her on her journey! So THANK YOU for your vulnerability and honesty.
What really resonated with me in Fallon's post was about how she truly evaluated her performance from last year and got honest about it and then set out a plan to improve by taking actionable steps to achieve her set goals!
In the new year, everyone sets these big goals about how they are going to get fit, save money for a house, or grow their relationship with their spouse, but with no plan!
Fallon listed 3 goals in this post and has already planned and taken actionable steps to make sure those goals get reached, such as reaching out to a travel agent to finalize her family's vacation plans this year!
I think that is the most valuable lesson to remember as we begin to dream up our resolutions and 2020 goals – we have to take action and make a plan like Fallon has!
What are your plans for achieving your 2020 goals this month? Tell me in the comments below!
For more from Fallon and to keep up with her super cute family, head to her blog or Instagram to learn more- links are below!
Blog | FallonMyers.com
Instagram | @fallonmyers
If you like what I share, please follow @sarahfordmozingo on Facebook and Instagram!
If you'd like to read more about getting clarity for achieving your goals in the new year, head to my post about my 2019 goals from this past year "2019: The Year of Clarity."