Welcome back to Feature Friday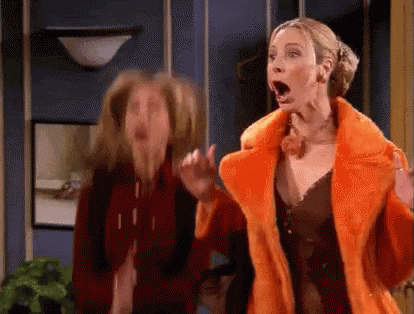 This week, my best friend who's a sister to me, Kayla Blanchard, is going to be sharing with us about how she lost 109 pounds since December 2018! A year ago, Kayla decided to take charge of her health and start the popular Keto Diet to live a healthier, happier life. In this guest post, Kayla is opening up about how her lifestyle changes and weight loss journey have positively impacted her life! I am SO excited, because along her journey, I have gotten to personally see how over this past year not only the physical changes that have occurred but also how her attitude and self-esteem have transformed as well.
When Kayla is not creating Keto-licious dishes and sharing motivational posts on her Keto Instagram (YAS she has one and I am going to share!), she is a full-time music teacher at a high school in the Southeast Louisiana region and also is actively involved in local music and theatre productions.
To learn more about her Keto-adventure and get daily inspiration for diet, body positivity, and health, follow Kayla on Instagram!
Instagram | @kaylabketome
All right, alright! Enough of me! I hope you enjoy this special guest post from very, very dear friend, Kayla Blanchard!
Loving Myself to Health
Around this time last year, I was getting excited about the new year ahead! I decided I was going to be a YouTuber: focusing on body positivity, confidence, and plus-size fashion. I loved watching the vloggers I was subscribed to and I thought, " Hey! You can do this..how fun!"
This was my new years resolution and it was going to be great! Sadly, after recording my first video I had a complete mental breakdown. I was so unhappy with how I looked and was in actual SHOCK!
Do not get me wrong. I am all about body positivity and loving yourself no matter what you look like because I did love myself. But after seeing how unhealthy and literally uncomfortable on the outside I looked, I knew it was time to make some changes to re-evaluate myself both mentally and physically.
I had no idea what would happen after a lot of self-motivation, self- reflection and determined commitment to bettering myself! I am currently down 109 pounds since December, 2019!
In addition to the weight-loss, there have been changes in all aspects of my life, and I have come to find that I am the happiest I have ever been!
For as long as I can remember, I have always struggled with my weight. It seemed as though no matter what I ate weather it was healthy or not I would gain weight, and if I would lose weight without a doubt it would come back!
This is a vicious cycle more people struggled with than I realized. I truly believe it all breaks down to a complete lifestyle change.
I have done many fad diets and programs that encouraged/provided a healthy diet and lifestyle. As hard as I worked to lose weight and had temporary success, I knew I couldn't afford to pay for these plans and would fail again by possibly gaining the weight back. I was desperate to find something that would be free and actually worked for me!
Lo and behold #weightloss on instagram lead me to find #ketotransformation. I saw hundreds of incredible transformations and in such short periods of time( about one to two years). I needed to figure out what this keto diet really was.
After some research and finding many positive and negative reviews on this "diet," I decided to go for it!
Here is how the ketogenic diet works with your body: The ketogenic diet is a very low-carb (little to no sugar), high-fat diet that shares many similarities with the Atkins and low-carb diets.
You are drastically reducing carbohydrate intake, and it is replaced with fat. The less carbs puts your body into a metabolic state called ketosis. When this happens, your body becomes very efficient at burning fat for energy. It also turns fat into ketones, which can supply energy for the brain. Ketogenic diets can reduce blood sugar and insulin levels and along with the increased ketones, has numerous health benefits.
The ketogenic diet consists of a daily allowance of 3 macros (macronutrients), mostly consisting of protein and fat. For maximum weight loss, experts recommended to have only 20 g- 50 g of carbs or less depending on your weight or how much fat you already have on your body which is toughest part about the keto diet, because the average American consumes about 300+ carbs a day.
Sugars and carbs are literally in EVERYTHING which is SO frustrating. Luckily, now there are many sugar substitutes that make finding low-carb options a little bit easier in this sugar-filled world.
After a few months following these macros, my body also naturally transitioned into intermittent fasting or eating only in a specific window of time. For example, skipping breakfast and only eating from noon-8 p.m. When your body is fasting, it has more time to heal and use the fat you already have as its fuel source- which is why kept works!
I also wanted to mention that I drink tons of water about half my body weight in ounces of water a day to increase my diet's effectiveness (i.e. if I weighed 100 pounds, I would drink 50 oz. of water.)
Learning to eat this way was difficult in the beginning, but throughout the journey, it has completely changed the way I think about food.
I realized I truly had/have Binge Eating Disorder (B.E.D.), and that my relationship with food was mentally and physically unhealthy. Making the right choices has made me feel better on the inside and look better on the outside.
I had to learn to love myself enough to stick with what was making this addiction to food go away. Looking at myself in the mirror is fun now, and I can finally see who I really am, because I am not thinking about food all the time. Now, I can focus on other things that are important to me.
I know I still have a long way to go, but believing it's possible is half the battle! I want to encourage you that it's OKAY want to focus and work on yourself!
If you are feeling the same way or have a similar story, don't lose hope, or fool yourself into thinking there's no turning back.
When you are ready, you also can and will have success in reaching your goals and making the right choices for yourself!
I hope you all have a Happy New Year and commit to and reach some new goals!!!
Thanks for reading!
Sarah, here!
Real quick, and I'll share my thoughts about Kayla's Keto journey! If you aren't signed up for my email list, then you are missing out on exclusive content and updates from Sarah.Mozingo.com and a great source of inspiration and encouragement throughout the week!
Make sure to sign up in the link below!
Processing…
Success! You're on the list.
Whoops! There was an error and we couldn't process your subscription. Please reload the page and try again.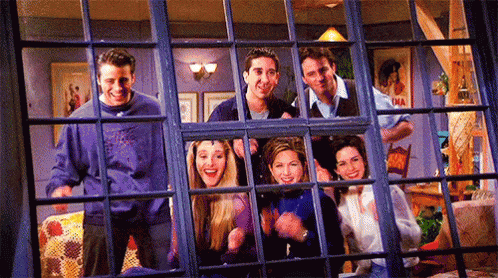 OKAY, WOW! LET'S GIVE HER A BIG ROUND OF APPLAUSE!
HOW AWESOME WAS KAYLA'S POST? I am feeling so empowered and inspired by Kayla's journey and how her lifestyle change literally changed her life. Often, it's easy for us to feel like we are going to be stuck in the same cycle for the rest of our lives, but through God and with hard work, we have the power to overcome and break those chains on our life.
For Kayla, her health and weight held her back from achieving certain goals and shared that it was an ongoing struggle for most of her life until she decided to actively make those changes.
You may also struggle with your weight or maybe those cycles in your life that keep repeating themselves may be something totally different- broken relationships, depression, or fear. I hope Kayla's story can motivate you to take charge of your life and actively make changes to become the best version of yourself you are designed to be!
If you are interested in learning more about Keto or having any questions for Kayla or simply need encouragement/ an accountability partner, follow Kayla Blanchard on Instagram! I have once again linked her handle!
Instagram | @kaylabketome
If you like what I share, please follow @sarahfordmozingo on Facebook and Instagram!
Health nut? Check out my other blog posts about Wellness and Fitness.