This post contains affiliate links that I receive a 15% commission from when you purchase using the links I have placed in this blog post.
Welcome back to Feature Friday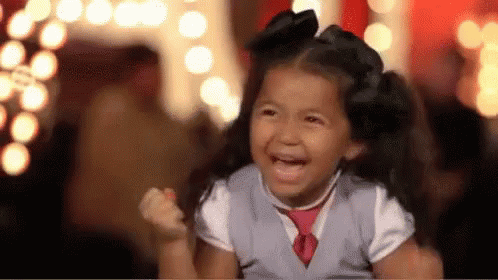 This week, my best friend and my son's godmother, Alyssa Hernadez, is going to be sharing with us all about her experiences in her recent solo travel trip to Amsterdam. Yes, she WENT by HERSELF to AMSTERDAM. How cool and seriously brave is that!?
Other than being a solo travel rockstar, Alyssa is one of the amazing bloggers behind the New Orleans food blog, Basic Brunch, where she and her sister, Carrie, share all about their favorite places to grab delicious cuisine in their city!
I had actually had the pleasure of attending a brunch outing with these two and having them write the very first Feature Friday guest post for my blog, "The Joy of Brunching."
To further connect with Alyssa, I have linked her Instagram account where you can check out NOLA life and her upcoming travel ventures.
Instagram | @alyssamarina
Without further ado, I hope you enjoy this special post from my friend, Alyssa Hernadez!
Find Yourself: Amsterdam Solo Travel
Wanderlust is something we've all experienced. Many of us want so dearly to just get up and go. We want to see the world, yet we find things to hold us back – excuses.
So why did I go abroad alone?
One of the biggest challenges of travelling solo is actually making the decision to go – to book your flight and pack your bag. I did that, and at that moment when I purchased my ticket, I couldn't really tell you why.
All I knew was that I needed it, and that the answer to why would come.
Before I knew it, the date for my trip was fast approaching. I was lucky when I found a round trip flight from New Orleans to Amsterdam for less than $500. So what's next? Research. Lots and lots of research. There are so many lodging options in Amsterdam; from hostels to bed and breakfasts, and hotels to AirBnbs.
I chose to book an AirBnb, as it was what I wanted in terms of privacy, location, and price. At around $100/night, I booked the Captain's cabin of a houseboat on one of the many canals in Amsterdam.
One other thing that needed to be booked in advance was my ticket to the Anne Frank house. Other than that, I wanted this trip to be as organic and unplanned as possible. I watched a bunch of videos about how public transportation worked, and I read Rick Steves' guide to Amsterdam (mainly to have an idea about day trips).
For the first time in my life, I wanted to do something with as little planning as possible. I wanted Amsterdam to show itself to me. I wanted to be open to trying new things and feel confident doing it.
The moment I walked out of Central Station in Amsterdam, I was in awe. It hadn't really hit me that I was doing this until I saw the skyline, bikes, and cobbled streets. I walked with only a vague idea of where I needed to go to check-in. I took it all in.
I spent that afternoon walking and visiting the Van Gogh museum. I found myself wanting to take pictures of every canal. They were the same, but different.
I stopped at many Cafe's for a beer and went on my way. My first meal was at Moeder's, a place that serves traditional dutch food. That first day, I had already learned so much.
At their coffeeshops, they don't really sell coffee… and a cafe, is a bar. A beer, in most places, is just Heineken or Amstel Light. Asking for a to-go box will get you some weird looks.
And, always say hello to anyone in the service industry. I went back to my boat and just took it all in to prepare for a new day. I had survived the first 24 -hours alone and was ready for more.
The following morning, I went on a free 3-hour walking tour. I learned so much about Amsterdam's rich culture and intriguing history. I met and befriended three people, all from different countries, in the tour group. We decided to spend the day together; shopping, eating, drinking, learning, and sharing our stories with each other.
I experienced Amsterdam nightlife that second night, and while it was crazy, it was still nothing I hadn't experienced before in New Orleans.
My third day started on a more somber note, as I made my way through the Anne Frank house. I had read the diary when I was younger, and I felt it was vital to visit this place in history. No words can explain the feelings I had walking through the annex where Anne and her family and friends stayed. It was moving and powerful.
After leaving the Anne Frank house, I found myself walking and thinking. No real plans had been made, but I decided that a visit to the Albert Cuyp Street Market would be a nice place to walk and people watch. I ate so much great street food, such as stroopwaffels, poffertjes, herring, dutch cheese… the list goes on and on.
It was raining on and off so I wandered to the Heineken Brewery to learn a little bit about the popular beer. I ate and drank more at the Foodhallen, a hip food hall nearby, and made my way back to the boat. I went to dinner at one of the nicest restaurants in the city – Restaurant Daalder. It was pricey, but one of the best meals in my life. There, I met a lovely couple, Annemarie and Gheis.
These two locals chatted with me for my entire dinner. They invited me out and befriended me. They made me feel like I had been their friend for years. I felt so welcomed being in their presence. We exchanged numbers and I went on my way.
The next few days, I focused on day trips. I wanted to see windmills and other cities in the Netherlands. I made my way to Zaanse Schans, Haarlem, and Delft. All three cities unique and beautiful. The windmills in Zaanse Schans were breathtaking; I could've sat there all day. The architecture in Haarlem was unique. The history in Delft was rich.
I got lost getting to the north side of Amsterdam one evening, and it was okay. I wandered through the Red Light District with no real direction. I found myself not caring that I was alone and not caring that I may have gotten off at the wrong stop. I felt safe and more importantly, I felt alive.
For the first time in almost 2 years, I felt alive.
And that's it. That was my answer for why I went to Amsterdam. I wanted to feel alive and okay and confident with being alone. I wanted to smile with the reason being that I'm enjoying my life for what it is.
I laughed, I ate, I drank, I made memories for myself. I did the one thing that many people fear doing.
For once in my life, I didn't make an excuse to not go on this trip. I took the over-planner/controlling personality I had and put it aside. I learned to let go and breathe. I trusted my instincts and made friends along the way.
It's something that I would do again, and it's something I recommend to everyone. Travelling solo isn't as scary as it sounds.
All you need is confidence, a smile, and the drive to explore with no care in the world.
I hope you enjoyed reading about my trip. If you have any questions or just want to know the details of what I did daily, then feel free to reach out to me on Instagram. For now, I'll leave you with this:
"Wherever you go, go with all your heart."
-Confucius
Thanks for reading!
Sarah, here!
Real quick, and I'll share my input about Alyssa's adventure! If you aren't signed up for my email list, then you are missing out on exclusive content and updates from Sarah.Mozingo.com and a great source of inspiration and encouragement throughout the week!
Make sure to sign up in the link below!
Processing…
Success! You're on the list.
Whoops! There was an error and we couldn't process your subscription. Please reload the page and try again.
OKAY, LET'S JUST GIVE ALYSSA BIG HAND!
Not only for this amazing guest post but just kudos to Alyssa for being brave enough to travel solo internationally as a young woman with all the fears and very real dangers that come with these type of ventures.
YOU GO GIRL! Secondly, I just wanted to say how proud I am of my friend beyond just writing this post and the trip. Alyssa and I have been friends for years, and she is amazingly skilled at administration/ planning/ organization etc.
She's the person I always ask and trust to help with anything for my son's birthday parties or honestly ANY significant event, because I know she is going to do it with so much precision and class. And for her to set aside that quality is totally opposite of how she normally operates and functions.
I am just so inspired not only by her bravery and ability to just let go of that need or desire for control, but also for the lesson she received along the way while traveling – just being reminded to be grateful for being alive.
I think so often we can all get so wrapped up in the busyness of life and forget what it's like to just take life for what it is and enjoy the moment. I am so glad that this trip reminded my friend, Alyssa, of that feeling to truly FEEL ALIVE.
I hope to encourage you to seek out what truly makes you feel alive and do more of that, whether it's travel, church, or a hobby like dancing or singing.
Do more of that and enjoy life.
"Behold, what I have seen to be good and fitting is to eat and drink and find enjoyment in all the toil with which one toils under the sun the few days of his life that God has given him, for this is his lot."

Ecclesiastes 5:18 (ESV)
Tell me in the comments below what makes you feel alive!
If you like what I share, please follow @sarahfordmozingo on Facebook and Instagram!
If you are looking for a new travel bag this holiday season, check out Chester Travels for all you luggage needs. I have the Minima Carry-On Suitcase, and I absolutely love it! Surprisingly for a carry-on, it has so much room and several compartments (with zippers) for you to store your possessions.
You can use my code 10AF to save 10% on your purchase. Head to Chester Travels to buy your own amazing luggage.