A year ago today, I wrote my first blog post, "4 Things That Wil Blow Your Family Budget."
Can you believe that?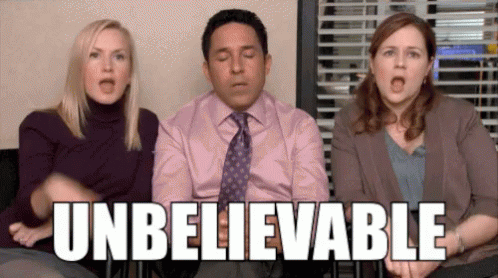 For a whole year, SarahMozingo.com has been building a community for women to be inspired with joy, love, and the desire to change, and I cannot thank each of you enough for supporting this ministry.
Whether you have just simply liked a photo of mine on social media or you've been loyal member of my email list since the beginning, I am so so so grateful for your support!
I also wanted to give a special thanks to those who donated to my blog renewal fund last month. Without you, this blog wouldn't even exist anymore. YOU made it possible for me to share my experiences and impact the world for the Jesus.
Honestly, looking back at this year-long journey, I sometimes feel like I have been blogging for my entire life. But then other times, I so vividly remember what it felt like to share that first blog post about family budgeting with all my Facebook friends and questioning whether anyone was going to even read it!
This last year, I have learned so many valuable lessons along the way that this blog post could drag on and on, but I am going to only share the most important lesson I learned in my first-year blogging.
The biggest lesson I learned in my first-year blogging is what it truly means to be living for an audience of one.
I know that sounds crazy, because it may seem like the purpose of blogging and social media is to grow an audience, but my purpose of blogging and social media is to exemplify Christ and point people in the direction to follow Jesus.
"My purpose of blogging and social media is to exemplify Christ and point people in the direction to follow Jesus."

Sarah Mozingo
Paul phrased it perfectly in 1 Corinthians Chapter 1 verse 1 when saying, "Follow me as I follow Christ" (MEV).
Last fall, God called me to start a blog.
I had no idea where to start or what I was going to write about. I had no idea what WordPress was or anything about building an email list, pinning on Pinterest, effective Facebook Ads, or growing an Instagram community.
I just answered the call, being obedient to what God was asking of me in that moment. Blogging has truly been an amazing opportunity to share the light of Jesus and grow a community for women to be inspired.
I have had the opportunity to share about Christ with strangers, family, and friends and have met other amazing bloggers who have shared guest posts on Feature Fridays.
Through meeting other bloggers, I have gotten to participate in so many awesome opportunities that I would have never known about if I hadn't started blogging.
Blogging has also allowed for me to make some extra money to help support my family through sharing sponsored posts or running ads on my social media.
But blogging isn't always rainbows and sunshine, there have also been some negative experiences that come with the terrain. I have had friends or people I have known for years make fun of my passion for blogging, even to the point of completely unfollowing me.
I have received negative criticism in post comments and on social media and have been outright attacked for my beliefs. But in those negative moments, I always have tried to remember why I started blogging in the first place: because I was called by God.
I remember that I am truly doing this for an audience of one and living my life according to that principle regardless of how the world perceives me or my blog.
I am so grateful to get to be a small part of what God is doing, and my job is simply to be obedient and make sure what I share on this platform exemplifies Christ and pleases God (even when no one reads my posts).
Yes, of course, I want other people to read what I write, like and comment on my posts, and people to speak positively about what I'm doing. Everyone wants to feel valued and that their work matters.
When I begin to feel discouraged, persecuted, or insecure, I remember who I am doing this for, and everything else begins to fade away.
To close, I encourage you with the scripture Colossians Chapter 3 verse 17, "And whatever you do or say, do it as a representative of the Lord Jesus, giving thanks through him to God the Father" (NIV).
Thanks for reading, and thank you again for your support!
How can does the principle of living for an audience of one encourage you to pursue the goals and desires that God has placed on your life?
Tell me below in the comments!
Hey friend!
Before you go, have you signed up to be a part of the Mozi Tribe email list? If not, you are missing out on exclusive content, stories, and freebies! Make sure to sign-up below!
Processing…
Success! You're on the list.
Whoops! There was an error and we couldn't process your subscription. Please reload the page and try again.
If you like what I shared, head to my social media platforms and follow @sarahfordmozingo on Instagram, Facebook, and Pinterest!