Welcome back to Feature Friday
This week, fellow blogger and my good friend, Kim Nash, is going to be sharing with us a little bit about her personal journal navigating motherhood and about how being a "super mom" is a standard that God didn't intend for us to live up to! I absolutely loved this blog post, and personally, in my current season of life, I find myself relating so strongly to everything she said.
I actually connected with Kim Nash through a mutual friend, Zoe Taylor, who is also a blogger and was one of my first guest posts for a Feature Friday. If you head back to my older Feature Friday posts, you can read all about Zoe's story about how blogging empowered her and helped her overcome shyness in the post, "Blogging Has Made Me Fearless!" Zoe actually connected me into a community of other bloggers (which included Kim) to support each other on Instagram.
Originally, this group started off by us only liking commenting on each other's posts, but now, we are all so invested in each other's lives and able to lean on each other for support through the storms of life. Kim has been such a blessing to me, always checking on me and reaching out to me during this time when Christian is away for the military, and I cannot enough express my gratitude to her.
She is such a positive light in this world.
You can follow her blog, Kindly Kim, where she shares all about her faith, motherhood revelations, beauty, and fashion. I have linked her blog and social handles below, so make sure you go to follow her!
Blog | Kindly Kim
Instagram | @kimnash
LikeToKNOW.it | @kimhnash
Pinterest | @kimhnash
Demystifying Super Mom
I will be the first to say that I am definitely NOT "Super mom". And you all have a picture in your mind of this fictional character: her kids are on a clockwork, perfect morning and bedtime routine. She whips together all-organic nutrient-dense smoothies (using veggies from her backyard sustainable garden, duh!) for them before they go off to school every single morning.
Her kids never appear late or disheveled and definitely do not look like they spent 10 minutes battling her while she was trying to put on their shoes. Not to mention she arrives for morning drop off with her hair perfectly styled, her makeup without flaw, and her outfit curated in classic chic style (which looks AH-mazing on her because she obviously does pilates each morning before her kids even wake up).
You catch my drift? Let me tell you something – the "her" you are envisioning when reading the title "Super mom," she does not exist.
It may sometimes look like she is all that and a bag of chips from an external perspective. But in reality, even if all of those things are indeed true for her, there are things you cannot see. Things you couldn't possibly know to be fact for her.
This is a manifestation of our doubts and insecurities about ourselves as mamas in an effort to tempt us to sin, not fully trusting our God and letting the Devil take hold of our arm and yank us further away from our Father.
Each of us, you and I, are sisters in Christ. And I strongly believe that the more light we shed on ourselves for others to see, the easier it will be to see that no one is perfect.
God did not create us to be perfect, that is what Jesus was for. Jesus, the son of God, was sent to this earth to live a sinless life as a human and die on the cross so that our sins are washed clean.
So what does this mean? We are not perfect and never will be. This "super mom" character we have each created in our heads does not exist. And you know what? THAT. IS. OKAY.
Why? Because God has poured out grace upon us and this grace is unending. It covers us over and over. And the Lord, our God, would not have made it possible for us to be made clean through His son, Jesus Christ, if He didn't know that we would make mistakes and be led to sin.
Honestly, I do not feel like I am super good at this mom thing. I am learning as I go, because I want to be the best mom possible for my daughter, Emma.
I go days without washing my hair. I'd be lying if I said I never went to bed without taking off all my makeup. And we definitely grab fast food for dinner more often than I'd like to admit.
I tell you all of this, because I have been asked by several people, "How do you do it?"
And guess what? I do not feel like I am "doing it."
I am not the "Super mom" they are somehow making me out to be in their minds. And I never will be.
We are each called to be the person God designed and wants us to be in each season of life. He wants us to lean on Him and do His good works bringing glory to His kingdom.
This includes the season of motherhood.
You don't need to imagine a super mom that you are constantly comparing yourself against. You don't need to BE a super mom.
"People who do not know God and the way he works fuss over these things, but you know both God and how He works. Steep your life in God-reality, God-initiative, God-provisions. Don't worry about missing out. You'll find all your everyday human concerns will be met." (Matthew 6:30-33 MSG).
You need only be the daughter of Christ which He has called you to be.
Do this, and God will take care of the rest. I promise.
Thanks for reading!
Sarah, here!
Real quick, and I'll share a little bit more about Kim's message! If you aren't signed up for my email list, then you are missing out on exclusive content and updates from Sarah.Mozingo.com and a great source of inspiration and encouragement throughout the week!
Make sure to sign up in the link below!
Processing…
Success! You're on the list.
Whoops! There was an error and we couldn't process your subscription. Please reload the page and try again.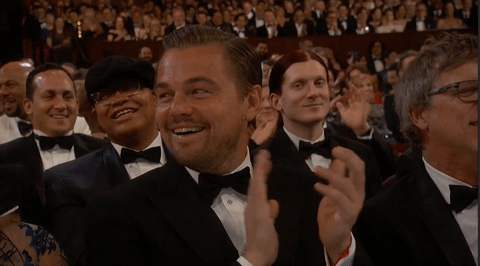 Wow, wasn't that just amazing?!
Everything Kim shared in this guest post truly resonated with everything I have been feeling in this season. Often, from the outside, moms can appear like we have it altogether, balancing family, work, health, and everything in between. Most people only see the surface level – the pretty painted picture- not the struggles and burdens we each deal with.
I hope what Kim shared can encourage you mamas that you don't have to be this perfect and completely put together person to be a good mom. This message really is for everyone beyond just my mama friends. God knows that we all mess up, but in our weakness, His strength is demonstrated when we lean on and trust Him.
When we lean on God, we can do all things whether that be changing dirty diapers, managing a team of employees, overcoming depression and anxiety, or passing a test at school (Phillipians 4:13).
As I said, Kim is such a light in this world, and everything she shares is just a reflection of that inner joy she has from her relationship with God. Please go and follow this amazing mama for more encouragement and just amazing content!
Here are her links again!
Blog | Kindly Kim
Instagram | @kimnash
LikeToKNOW.it | @kimhnash
Pinterest | @kimhnash
If you love what I share on here, make sure to follow me on my social handles to get more inspiration and encouragement!
Follow @sarahfordmozingo on Instagram and Like @sarahfordmozingo on Facebook.