I don't know about you, but sometimes I get out right bored with the repetition of having a set Bible reading plan! And I even am the type of person who thrives with routine, but devoting daily time to spend in God's word has been a struggle for me since I became a Christ follower.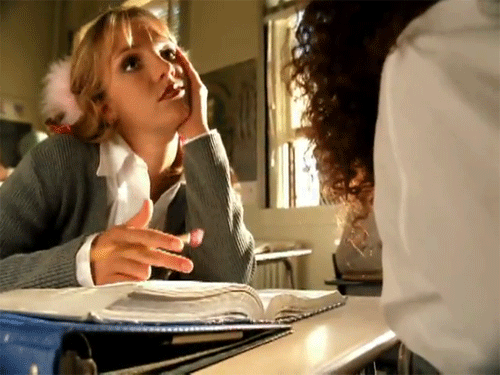 Call me a hypocrite, but I actually wrote the blog post, "How to Have Daily Devotional Time," to specifically touch on how to create a routine for reading and meditating on God's Word and incorporate this into your daily spiritual life. To go a step further, I recently shared about how to pick the best devotional time for your lifestyle whether you are also a busy mama, student, or business owner in my post, "What is the Best Time for My Devotional Time?"
I even made a 21-day devotional for busy mamas to help women navigate faith and motherhood. You can download your FREE gift by clicking the button below.
Okay, Sarah. You literally dedicated two other blog posts about the importance of devotional time and wrote a complete 21-day devotional for moms, but you, yourself, struggle?
That's exactly why I have emphasized the importance of daily scripture reading and time with God in these two posts! I know if I struggle, others must too!
Side note: If you ever notice a preacher often sharing about the same topic over and over again, like 3 Sundays a month, they probably struggle with that too!
God wants to use our weaknesses and vulnerability to glorify Him by helping others for His Kingdom!
So if you're like me, struggling to make devotional time in the Word a habit, check out those other two posts.
In part, I think daily devotional reading time has been such a struggle for me, because life is busy and I can find myself getting bored if I make it about routine and not relationship (that'll preach).
When the focus shifts from wanting to mature in your faith and grow in God to simply checking off devotional time on your 30-item daily to-do list, you end up missing the whole point of reading scripture in the first place.
Yes, daily devotional time is necessary for spiritual growth and reading the Word of God is essential for combatting the enemy and fighting the good fight of faith, but the scriptures need to be applied and ring with power in your life. And honestly, you may not be the type of person who experiences this from reading actual printed words over and over again.
So, I thought I'd share 12 creative ways to spend time in daily devotional time with God through scripture and prayer that may best fit your unique learning style and help bring the Word to life for you!
12 CREATIVE WAYS TO SPEND DAILY DEVOTIONAL TIME WITH GOD
1.Listen to podcasts
My favorite way to hear the word of God and learn more about Him is by listening to Christian podcasts. I am just an auditory learner and memorize scripture best by hearing it spoken. Most of the podcasts I listen to are actual sermons from the weekend services at different churches and the leadership podcast at my church. My favorite podcasts are from Elevation Church, Church Home, and Church of the King and their leadership podcast.
2. Journal
I'm not talking about starting each page with "Dear Dairy" and spilling your guts about that cute guy you like. Although you may talk about your emotions and events that have happened throughout your week, journaling during your devotional time is much different. You will be connecting a given Scripture with your thoughts, seeing how the scripture relates to you, and writing down a starter prayer. Also, writing down your prayers is absolutely amazing – any time you experience doubt, you can simply look back at the prayers that have been answered and remind yourself of God's faithfulness.
3. Paint or draw
For my artsy friends, you may find yourself connecting with a scripture through a visual piece. Creating an artwork related to what a scripture means to you or how it applies to your life is a great way to connect that spiritual gift to your every day devotional time. I actually had the opportunity to paint during a night of prayer and worship at my old church, and it was literally an amazing experience!
4. Listen to Christian music or watch music videos
For my other artsy friends a.k.a choir kids, musicians, singers, or anyone who just loves worship and music, listening to Christian music or watching videos as your devotional time is another perfect way to connect with God during your quiet time. Christian songs are usually based around specific scriptures so writing down or looking up those passages after worshipping is another unique way to spend time with the Lord.
5. Dance
Get moving! Literally, creatively dancing to music as your devotional time is such a special way to worship God. Dancing for the Lord is another level of freedom in His presence. David literally danced naked before the Lord in worship (try it, but maybe keep your clothes on?)
6. Read Christian blogs
I'm not just saying this, because I'm a Christian blogger, but wow, sometimes, I get so much insight and inspiration from reading what another blogger shares. Typically, Christian bloggers will share some scripture throughout their post and go in-depth about how it relates to the topic they are writing, which brings me to a topical devotional study…
7. Do a topical study
A topic-based devotional study encompasses looking up scriptures about a given subject such as grace, love, strength, and power. In the back of your Bible, most indexes share a topical list of scriptures that are related to any subject. Another way to do a topical devotion is by simply using our handy dandy friend, Google, and researching something like "scriptures about grace." Google will bring you thousands of sites with scriptures for you to browse through.
8. Recite and memorize scripture
For any devotional time, memorizing and reciting scripture should be an essential part of this routine. When we commit scriptures to memory, we can always have them in the back of our pocket during a trial to speak over ourselves and remind us of the promises of God. I sometimes wake up in the middle of the night from a nightmare and the first thing I do is speak 2 Timothy 1:7 (NIV) out loud, "God has not given us a spirit of fear but of power, love, and of a sound mind." Then I always feel better and fall back to sleep more easily.
9. Listen to scripture
If you are also an auditory learner or have a hard time setting aside the time to read, listening to scripture during your commute to work or school may be the right choice for you! There are apps that have these amazing capabilities or a simple audio devotional book is another great option.
10. Read a devotional book
A devotional book is another great way to study a specific topic and have scriptures tailored to your spiritual journey. Some of my favorites are "Rhythms of Grace" by Kerri Weems and "A Perfect Mess" by Lisa Harper.
11. Spend time in nature
I always feel so connected with the Lord when I spend time exploring His creations- whether it's simply going for a walk or hike or going on a drive through nature park, meditating on His word during a nature trip is amazing for the soul.
12. Encourage others with scripture
Our job is to create disciples and share the Gospel with others! Sharing scriptures you read daily with your friends, family, or coworkers when they are going through a struggle can encourage them. When I first started at my church, I joined a small group and till this day my small group leader still texts me encouraging scriptures that always are so life-giving! It has helped me so much, and I know it's now my turn to share scriptures with others. Ask the Holy Spirit to show you who you can share God's word with today.
IN CONCLUSION
Spending time in daily devotion to God is essential to grow in your faith and will challenge and uplift you throughout the day. But if you're like me, sometimes simply reading the text can become extremely redundant and I need to spice it up every now and then. Some ways to do this are by getting creative, changing up how you spend your devotional time, and thinking of people to encourage and share the Gospel with!
What are some creative ways you spice up your daily devotional time? Tell me below in the comments!
Let's start a conversation! For more inspo, make sure to follow @sarahfordmozingo on Facebook and Instagram!
Thanks for reading!
HOLD ON THERE.
Are you a member of the Mozi Tribe? If not, you're missing out. Email list subscribers receive unique weekly content and encouragement as well as special offers and updates! Make sure to sign up below to join our tribe!
Processing…
Success! You're on the list.
Whoops! There was an error and we couldn't process your subscription. Please reload the page and try again.