Welcome back to Feature Friday!
Every other Friday, I feature posts from other bloggers and writers to foster and encourage community! I absolutely love to read all the creative and fun ideas these bloggers blend into SarahMozingo.com.
This week, my friend and fellow Christian blogger, Tiffany Graham, is going to be sharing with us some revelation from God she gained from a parenting moment with her daughter.
Beyond being a blogger, Tiffany Graham is a wife and mother who holds a master's degree in Family and Marriage Therapy. After discovering her passion for encouraging and walking with women through her practice, she has shifted her career to working as a life coach. On top of all this, she also is a passionate worshipper and sings at Church of the King, where we both attend and actually met!
Below I have linked Tiffany's amazing blog, Byoutifully Broken, where she shares about how God has transformed her life and about those moments in our faith walks when He is transforming us into His masterpiece. Her beautiful and insightful lessons offer so much value and encouragement to believers. Make sure to check it out.
I have also linked her other social media platforms where you can continue to connect with Tiffany!
Blog | Byoutifully Broken
Instagram |Byoutifully_Broken
Facebook | Byoutifully Broken
I hope you enjoy this insightful lesson from Tiffany Graham about how God may be shifting our paths in a different direction to protect us from harm and help shape us into His design!
Changing Positions
Last night my daughter, Kinsley, slept in my bed. In the middle of the night she decided that she wanted to sleep side ways. I repositioned her back to the correct position in the bed for two reasons: one because she would have been kicking me in the back, or stomach, depending which way I was facing and two because I know she sleeps wild, and she would have gone head first off the bed.
As I was repositioning her, she threw a fit. I mean kicking, crying (all while her eyes were still closed and it was still dark In our room) and inching closer and closer to the edge not realizing the danger ahead of her. In her frustration, she could have gone head first off the bed and a disaster could have ensued.
See she is familiar with our environment, she's in our room and has played and jumped on our many numerous times, but she is not familiar with all of the dangers may lie ahead. She has no fear and lacks awareness of everything that could possibly do her harm in a place she calls home if she is not careful.
I explained to her the danger and how mommy is protecting her. Needless to say, she's fine after a couple of minutes and is knocked out sleep in the right position.
As I wake up this morning at 5:50am- way too early for the time I ended up going to bed last night- God reminds me of this moment and gives me a lesson. Sometimes, we are eager to do what we want in familiar environments- we do what we feel is most comfortable, I mean it's home right?
We should be safe doing whatever when we're at home? The problem is, there may be danger in that environment that we are not familiar of and although we feel safe and ASSUME we know everything, we may not realize the eminent danger around the corner.
However, just like a parent, because He is our Father, he knows and sees what we don't. Our response shouldn't be one of kicking and screaming and fighting against what He saying as He repositions us back to where we need to be.
It should be one of trust and understanding that He knows best. He is sovereign. And as we trust Him, we can rest assured that we are safe.
We commonly hear the scripture that tells us to trust in the Lord with all our heart and lean not on our own understanding; however, it goes on to say "In all your ways acknowledge Him, And He will make your paths straight."
‭‭PROVERBS‬ ‭3:6‬ ‭NASB‬‬
This is what I did with Kinsley last night, straightened her out- not necessarily a path but putting her in a position where there isn't danger because of how she sleeps.
Another scripture that can bring us comfort knowing we can trust our Father, "You who fear the LORD, trust in the LORD; He is their help and their shield."
‭‭PSALMS‬ ‭115:11‬ ‭NASB‬‬
In hindsight, as I was protecting my baby, the Lord was truly speaking to me. "Trust me, I know better, my way is better and the path I have for you is not what you think. Focus not on the familiar and assume that anyway you go in that familiar place, is the way I am calling you."
When you feel like you want to reposition yourself to get more comfortable, and God puts you back where you are, let Him! He knows better and you don't know what He may see down the road that could do you more harm than good.
Thanks for reading!
Be blessed!
Hey friends, Sarah here!
I just loved everything Tiffany shared us with on this special Feature Friday post. I think it's so amazing through that little moment God taught her such a HUGE LESSON!
Hey friends!
Do you want to stay updated with what's going on at SarahMozingo.com?
Sign up for newsletter below to receive exclusive FREE products and stay connected with this community!
Processing…
Success! You're on the list.
Whoops! There was an error and we couldn't process your subscription. Please reload the page and try again.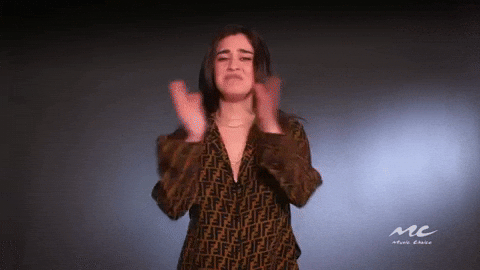 I just can't thank Tiffany enough for taking the time to share this amazing revelation with us! I think it is so amazing how God can take what seem like to us such simple and mundane moments and transform them into powerful and life-changing testimonies for us as believers to share with each other.
If you aren't already following Tiffany's blog or her other social media, make sure you start!
Blog: Byoutifully Broken Instagram: Byoutifully_Broken Facebook: Byoutifully Broken
My biggest takeaway from what Tiffany shared is that often we get comfortable and fall into same familiar habits that may not be what is best for us. But I am so thankful we have a good Father who loves us and wants what's best for us. All it takes is us trusting Him and being obedient when He calls us out of our comfort zone to put us on the path He has for us.
Jeremiah 29:11 – "I know the plans I have for you", says the Lord, "plans to prosper you not harm you, plans to give you a hope and a future."
What was your biggest takeaway from this special guest post from Tiffany?
Has God ever revealed to you a big revelation from a simple, every day moment?
Tell me in the comments below!
Let's stay connected
Follow @Sarah_mozingo on Instagram and LIKE Sarah Ford Mozingo on Facebook!