I shared in my blog post, "The Vaccination Conversation", that I have a master's degree in psychology and work in a research lab. What's particularly amazing about being a part of the scientific community is that I get to not only encounter people who are brilliant and innovative but also those who come from very different backgrounds than me.
Daily, I interact with people who are from different countries, cultures, and religions all the time, whether in the work place or while sharing research findings at a conference. I truly honor the privilege to learn from these individuals and grow from learning about their unique experience.
However, I've always heard that you should never discuss the topics of politics or religion in conversation, but I was chatting with another scientist and the topic of religion got brought up (I'm not even sure how the convo segued into that).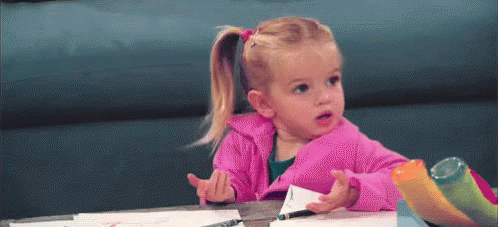 Somehow, I started sharing with her that I was a Christian and went to a local church in the area. Oppositely, she told me that she was an atheist and had a difficult history with the Christian church in her lifetime.
Right now, you may be assuming this little chat went South fast. In truth, it got kinda of awkward, but our conversation surprisingly was respectful and very enlightening to me as a believer.
There wasn't any bashing or hateful words exchanged, just an intellectual and imitate conversation between two people who see the world very differently. It may have been more enticing to let my pride get in the way and immediately discredit and cast off someone who does not believe what I believe. But instead, I didn't. We shared our lives with each other.
During our discussion, she shared her grievances and hurts from the church and how these negative experiences led her to turn away from God to her own personal belief system.
I really believe that these types of encounters are a chance to grow and perhaps learn a lesson (or three!) in some way so instead of telling her she was wrong or trying to force my religion on her- I listened.
When we parted ways, I walked away feeling a little sad but challenged. I believe God was showing me a reflection of how His followers have hurt and caused many people to turn away from Him. I felt not only personal conviction but for the whole Christian church.
Although I learned a lot from this conversation, I wanted to share three big takeaways about how Christians are showing up in the world and how others who do not share our beliefs view us.
Takeaway # 1.Christians are snobby and judgmental.
Why is it that the people who are called to be salt and light to the world (John 8:12) are instead leaving a nasty flavor in people's mouths?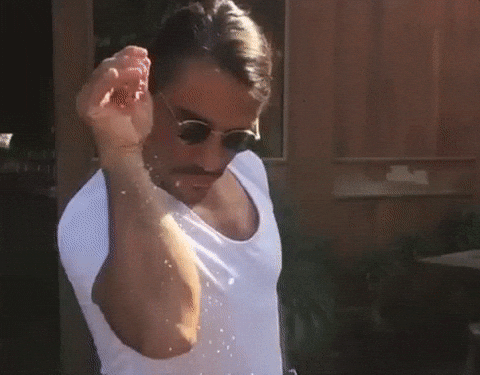 My atheist friend described how she experienced a lot of hurt from the church. In her life, most Christians she encountered were unkind, quick to judge, and made people who weren't "holy" feel like they didn't matter.
This isn't Christian-like behavior; Jesus hung out with sinners and showed his endless love to them.
To further touch on this, in Luke 18:9-14, Jesus teaches a parable about the Pharisee and the Tax Collector praying in the temple. The Pharisee exalted Himself and "thanked" God that he was not like other people- robbers, evildoers, adulterers, or even tax collectors (who were the most hated group of people in Jewish society).
But the tax collector humbled Himself before God and asked for His mercy. In verse 14, Jesus emphasizes that the tax collector, who was hated and judged by man, went home justified by God, not the religious Pharisee who thought he was better than "other sinners."
In reality, we are all sinners saved by grace- only redeemed through the blood and sacrifice of Christ. All sin is sin before God, so you may not be committing murder or stealing, but maybe you did lie to your spouse about your recent shopping spree.
None of our hands are clean.
So takeaway number #1 Don't think you are better than other people, because you are a Christian, you fell short of God's glory and still. Also, you are here to be a witness of Christ not the Judge. Leave that to God.
Takeaway #2 Christians try to understand God through our human thinking.
My friend made another interesting point about Christians' worldview: People attribute human emotions and qualities to God. Yes, we are made in the image of God, but our human emotions and ways of thinking are not always reflective of Him.
However, Jesus did experience human emotions, like grief, frustration, and anger, during his life on Earth.
In Isaiah 55:8-9, the Word says "For my thoughts are not your thoughts, neither are your ways my ways," declares the Lord, 9 "As the heavens are higher than the earth, so are my ways higher than your ways and my thoughts than your thoughts."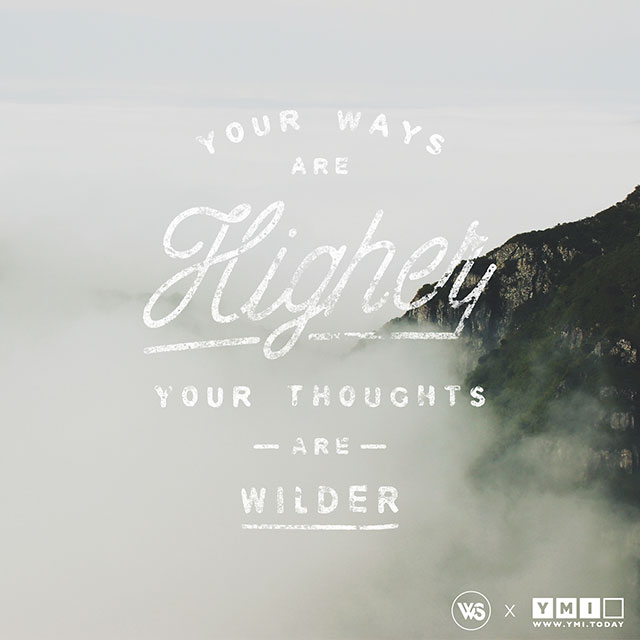 The same way I cannot understand how you navigate and process the world because I am not you, we cannot fully understand the magnitude of God. We can try to grasp concepts like the omnipresence, omniscience and omnipotence of God, but how can we really understand this when we aren't any of those things!
Our understanding is limited by our lack of ability to see beyond our own human perspective. God created all the universe and knows all that has happened and will happen whereas we don't even know what will happen in the next 5 minutes.
Hence, why God sent the Holy Spirit to guide us and help us understand God's plan for us slowly as we learn to trust Him.
So, takeaway #2 Christians try to limit God by reflecting our own thinking and emotions on Him when His ways and thoughts are way bigger than we are. Trust the Holy Spirit to help guide you.
Takeaway #3 It's not God that hurts people, it's the Church.
If one point is the only thing you take away from reading- remember this one. What God was really trying to teach me through my conversation with my atheist friend was that God doesn't hurt people. People hurt people.
It's the Church, not the Savior.
God is love (1 John 4:9), and therefore, cannot be a direct contradiction of that. He is not the hatred and discrimination we see in the world, or the fear and pain we feel when we are rejected.
He is love.
The full text of 1 John 4:7-21 further demonstrates God's love and how we are to act now that we received His love,
"Beloved, let us love one another, for love is from God, and whoever loves has been born of God and knows God. 8 Anyone who does not love does not know God, because God is love. 9 In this the love of God was made manifest among us, that God sent his only Son into the world, so that we might live through him. 10 In this is love, not that we have loved God but that he loved us and sent his Son to be the propitiation for our sins. 11 Beloved, if God so loved us, we also ought to love one another. 12 No one has ever seen God; if we love one another, God abides in us and his love is perfected in us."
We love others, because we are loved. We reflect God's love by not judging others according their sins, but by encouraging and building them up, even if they are not like us.
You may be the only reflection of Christ a person has ever sees. Be the love of Christ, not the judgement they already receive from the world.
Takeaway #3 – Show the love and grace of Jesus instead of judgement and hatred. Be the Church that God intended.
In Conclusion
Through my compelling conversation with an atheist, God was able to teach me a few lessons, because I willing to open up my heart and mind with someone who didn't necessarily share my same opinions or beliefs.
My first takeaway was that Christians can come off as judgmental snobs that think they are better than other people. I, too, am a sinner and have fallen short. I was reminded to never act like I am somehow better than someone who is still trying to find their way.
Second, I realized that humans often try to understand through our lens and attribute our thought processes and emotions to God. I also reflected on how the Church hurts people, not God. We are turning people off and demonstrating a negative image of the love of Jesus by discriminat being hateful to this already hurting world.
Lastly, which I have yet to share, that if we are willing to take these moments to reflect and be what God intended the Church to act like, we can do something for His glory.
My friend and I actually chatted again about our conversation. I shared with her how I was able to learn a lot through our discussion and wanted to make a blog post out of it. Ironically, she responded back with a funny story that changed her assumptions about Christians!
She told me about the evening after we talked, she had signed up for an evening workout class that unexpectedly turned out to be at a church. When she arrived, the class instructor greeted her with a sweet smile.
The instructor accompanied by other older, Christian ladies were happy she was there and eager to start the class. My friend was a little weirded out, but she decided to stay.
But when the instructor turned on the music for the workout, my friend was shocked. Big Freedia started blaring throughout the church's gym while the instructor began to call out moves. These Christian women were shaking it to "Baby Got Back" by Sir Mix A Lot and "Child's Play" by Drake. At the end of the class, the instructor smiled and invited the group to her other class that featured Christian music.
If God doesn't have a sense of humor…
Between our conversation and this workout experience, I think God was planting a seed, and I am so thankful to have been a small part.
Thanks for reading!
Have you ever had a conversation that challenged your beliefs? If so, what did you learn?
Share below in the comments!
If you loved this post, feel free to share it with a friend or on Facebook, Pinterest, or other social media!
Screenshot the post on your phone to share on Instagram!
Don't follow me?
Follow @Sarah_mozingo on Instagram and LIKE Sarah Ford Mozingo on Facebook to stay connected!
Do you want to stay updated with what's going on at SarahMozingo.com?
Sign up for newsletter below to receive exclusive FREE products and stay connected with this community!
Processing…
Success! You're on the list.
Whoops! There was an error and we couldn't process your subscription. Please reload the page and try again.