Welcome back to Feature Friday!
Every other Friday, I feature posts from other bloggers and writers to foster and encourage community! I absolutely love to read all the creative and fun ideas these bloggers blend into SarahMozingo.com. But this week, I decided to do something a little different!
I asked my go-to photographer and best friend, Taylor Brown, to share about how she go into photography and how her hobby has turned into a side hustle and passion!
Taylor Brown is an avid Dallas Cowboys fan, an entrepreneur, and has been running her photography business, Kristen Taylor Photography, for about a year and a half now. She does most (if not all) of the photos for my blog. Most of the photos you see on here or on my Instagram were taken by her. To quote Taylor, what else are best friends for?
Below I have linked Taylor's Photography Social Media Platforms!
Instagram | Kristen Taylor Photography
Facebook| Kristen Taylor Photography
To see more photos form Taylor, check out my Instagram – @sarah_mozingo
I hope you enjoy this special-behind-the-lens post (haha, so punny) from Taylor Brown as she shares about her adventure into photography and how it shaped her character!
How She Started Her Photography Business
Hi, Taylor here!
I am so excited to share with you about how I started and grew to love photography.
Surprisingly, I got started in photography through a good friend, Arief, who runs Harlan Photography. I mentioned to him one day about how I was looking for a side hustle to help put me through college (because we all know college is NOT cheap), and my serving gig was not enough.
Arief mentioned how he wanted to start hiring some extra help to assist shooting weddings and was looking to begin training some people. I was always interested in photography so I thought "Why not?"
But I quickly learned that there was a lot more that went into taking photography that just a simply pressing a button. Arief taught me everything I know about taking photos, and to this day, if I still have any questions, he is always available, I still consider him one of my close friends.
Unfortunately after two years, my time at Harlan Photography came to an end. Due to circumstances beyond my control, I had to find a new job that required me to work on Saturdays – which we all know is the DAY for weddings to be held.
Even though I am no longer working with Harlan Photography, I still love doing photo shoots -mainly engagement, family, or graduation photos.
Why do I like doing photography?
Since I was little, I have always been interested in taking photos. They say a picture is worth a thousand words (cheesy, I know), but they are right! I love to capture moments for people, because I know when I randomly go back and look through pictures, I remember the good memories that go along with them.
My friends joke with me that I always take too many pictures or videos during an occasion (uhhh hello, did you all forget I'm a photographer?).

With this business, I hope that I can do that for other people. I want people to be able to remember their great memories, whether it's a candid shot of a hilarious moment or a posed photo of a loved one that they recently lost. One picture can hold a lifetime of memories. And that's what I want to help people always remember!
How Photography changed me.
Obviously, my hobby has opened doors professionally and has driven extra income into my finances, but it also has opened doors for me in other areas like in my social life.
Growing up, I was this shy girl who would not speak more than two words to anyone. As a photographer, I was forced to come out of my shell and meet new people- actually having to have full conversations! So don't worry all my fellow introverts, there is hope!
If I had not opened up, I would not have been brave enough to talk to this girl in my sociology class, and later she would not have become my best friend. I think you all know her as Sarah!
Thanks so much for reading!
Hey friends, Sarah here!
I may be a little biased, but wasn't that inspiring?!
Taylor's story makes me want to go buy my own DSLR and start taking photos all the time! So GOOD!!
Hey friends!
Do you want to stay updated with what's going on at SarahMozingo.com?
Sign up for newsletter below to receive exclusive FREE products and stay connected with this community!
Processing…
Success! You're on the list.
Whoops! There was an error and we couldn't process your subscription. Please reload the page and try again.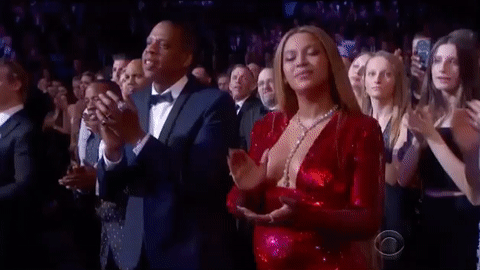 I just wanted to take a moment to thank Taylor for sharing her story with us, but also for all the hard work she puts into taking and editing my own photos! Thank you so much.
If you aren't following Taylor's photography Instagram,
make sure you are!
Instagram | Kristen Taylor Photograpy
I LOVE how Taylor shared about how photography helped her open up and connect with people she normally wouldn't have. Photography has not only given her more financial freedom, but it also has helped her become the best version of herself.
I totally relate to that – hence, why I started blogging! I just hope to encourage you to find what you are passionate about and like Nike, just do it. Go after your dreams and chase after what makes you feel like your best self.
Whether you love take photos, cook, or lift weights, do what brings you joy.
What is your side hustle or hobby that you are passionate about?!
Tell me in the comments below!
If you loved this post, feel free to share it with a friend or on Facebook, Pinterest, or other social media! Screenshot the post on your phone to share on Instagram!
Let's stay connected!
Follow @Sarah_mozingo on Instagram and LIKE Sarah Ford Mozingo on Facebook!