Welcome back to Feature Friday!
Every other Friday, I feature posts from other bloggers and writers to foster and encourage community! I absolutely love to read all the creative and fun ideas these bloggers blend into SarahMozingo.com. I hope you all enjoy this guest post from Stephanie Bono!
Stephanie is a fashion and lifestyle blogger living in Columbus, Ohio, who is taking over my blog today to share about how she navigated two major life changes in one year! In the same year, she got married and moved away from her life in New Jersey to start a completely new life with her husband, leaving behind her family and friends. Learn what she did to conquer her fears of new beginnings!
Below I have linked Stephanie's Blog and Instagram:
Blog| StefBono.com
Instagram| Stephanie @stef.bono
I hope you enjoy this Feature Friday guest post from Stephanie Bono as she discusses the fears she faced and how she overcame them as she embarked on this new journey in Ohio with her hubby.
Newlyweds, New Location: Two major life changes in one year
Hi Everyone!
I'm so excited for the opportunity to be featured on Sarah's blog. My husband and I moved to Columbus just under a year ago for my job and it's been a major adjustment for us.
When we decided to move to Columbus, we were also planning our wedding and our honeymoon! We literally got married, went on a honeymoon, packed up all of our things, and move to Columbus all in one month.
It was a lot and it did so much for our relationship, because we realized that we could get through some tough, stressful times as long as we stuck together.
Moving to a new state away from our friends and family meant having to make new friends and learn a whole new city. It was an exciting idea at first, but also pretty scary. I worried about whether or not living far away from everything we knew would take a toll on our relationship and mental/emotional health (Ohio has the second highest rate for seasonal depression in the country!).
The first few months were HARD. I spent a lot of time feeling sad and missing home. I felt guilt about leaving my family behind and struggled to get past feeling lonely. Yes, my husband was here with me, but I missed seeing my friends and going shopping with my mom, you know, the little things.
I have always believed in a higher power, something or someone watching over me and guiding me down the right path. I believe that through the power of prayer and faith, you can achieve anything. When I began to feel down about my lack of friends and missing my family, I'd say a little prayer. Something as simple as "Dear God, please help me to see the good in my situation and attract positive people into my life."
It seemed that every time I prayed and had faith in what I asked for, good things would come.
After 10 months of living here and through the grey winter, we're both finally starting to feel like we belong. We've made a small group of friends and we've explored so much of Ohio and the Midwest. However, getting to this point wasn't easy and it took a lot of hard work and faith. Beyond prayer, I had to make sure I took care of myself emotionally and physically.
I couldn't let my feelings of guilt and sadness completely derail my life. After all, I had come so far since leaving home. I had graduated college, got married, and had a great job. I didn't want to ruin any of those things by not seeing the positives in my life or not being grateful for them.
It's so easy to focus on the bad things or to get bogged down by your sadness. But during the hard times, self-care is so important! For me, taking care of myself was about keeping my confidence up, making sure my husband felt cared for, and always remembering to thank God for the blessings and have faith that He would answer my prayers.
It's still hard some days, but during those times, when I'm feeling sad or negative, I try to focus on all of the things I have to be grateful for and how important it is to take care of myself.
Thanks so much for reading!
Hey friends, Sarah here!
WOW, just WOW!
Doesn't Stephanie's story just inspire you to be bolder and unafraid?
Hey friends!
Do you want to stay updated with what's going on at SarahMozingo.com?
Sign up for newsletter below to receive exclusive FREE products and stay connected with this community!
Processing
Awesome! You're in!
Whoops! There was an error and we couldn't process your subscription. Please reload the page and try again.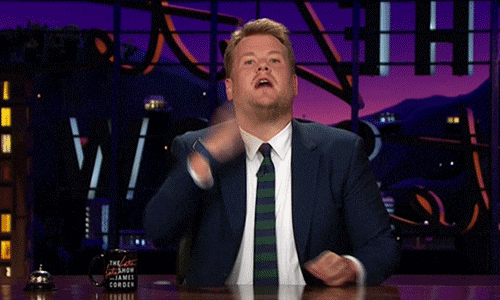 I just want to sincerely thank Stephanie for sharing with us about how she overcame those her fears and insecurities that she experienced as she and her husband started their new life together!
If you aren't already following Stephanie, make sure you are!
Blog: StefBono.com | Instagram: Stephanie @stef.bono
I find myself totally relating to what Stephanie experienced. Many of us have gone through some major life changes very rapidly (sometimes even unexpectedly). For some, it could have been getting married or having a baby, but it could also be losing a job or experiencing a death of a loved one.
We know the one thing in life that is guaranteed is change, but like Stephanie, we have to focus on how we can face those major changes. I love how Stephanie used prayer and trust in God and self-care to overcome her personal struggles! Great wisdom and advice!
To quote St. Augustine, "We have to pray as though everything depended on God. Work as though everything depended on you."
What major life changes have you experienced in the last year? How did you overcome them?
Tell me in the comments below!
If you loved this post, feel free to share it with a friend or on Facebook, Pinterest, or other social media! Screenshot the post on your phone to share on Instagram!
Let's stay connected
Follow @Sarah_mozingo on Instagram and LIKE Sarah Ford Mozingo on Facebook!