Recently, I posted an ad on my Instagram account for joy razors, but later that afternoon, my church's leadership called me and asked me to take it down.
To give you some background…
Although I work a full-time job, I also make additional income to help support my family and blog by working with brands and advertising their products on social media.
I really enjoy these opportunities, but a good bit of work goes into the process. Creating my vision and setting the scene for a shoot can take anywhere from an hour to six hours, depending on the campaign.
The morning of this particular campaign, I cleaned and redecorated the bathroom, curled and fixed my hair, and put on a full face of makeup, all to climb into a big, hot bubble bath to pretend to shave my legs.
I didn't even mention how much work that my photographer/best friend puts in for these posts. You can check out her photography page by clicking this link, Kristen Taylor Brown Photography.
At this point, you may be wondering how terrible could this post have been for her church to ask her to take it down?
It actually wasn't anything profane or disturbing.
The image I chose to post was a candid moment where Izzy and I were both in the bathtub. While I pretended to shave my legs, Izzy suddenly came behind me and gave me a backwards hug!
To me, it was just a sweet moment between my son and me. Many of my followers (who are mostly mothers and young women) actively engaged with my post commenting on how cute the picture was. After all this validation, my thought process was reaffirmed.
Just a cute photo, right?
Given my intentions weren't to be sexy or promiscuous (the girls and other parts were definitely put away), I never thought about how this image could be seen in a negative light.
After a couple of hours, I didn't give the post another thought but then…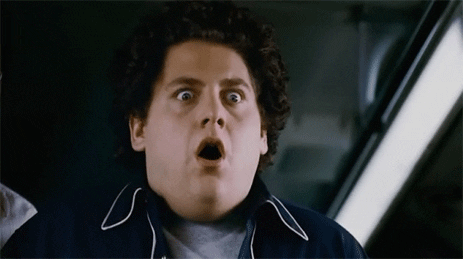 I got a phone call from one of the women who serves on my church's worship team leadership. When I saw the name pop up on my Iphone, I thought it was a little odd, but I was happy to answer! But after the exchange, I was stunned.
My leader brought up the Instagram post that I had posted this morning (I was surprised she had even noticed it) and described how the image suggested some nudity, making it inappropriate. Given I am involved with the worship team at church and becoming a leader, she asked me to remove the post from my social media.
During the conversation. I understood where she was coming from. As believers, our lives are on display and what we do does matter to others (especially to non-believers).
An image suggesting any type of nudity, even if totally innocent, may be perceived the wrong way through different eyes. Unintentionally, I could be encouraging others to also overstep certain boundaries as well.
After getting off the phone, I tucked my tail between my legs and took down the photo from my Instagram and Facebook, feeling like a bad puppy who just peed on the floor.
Then in my sin and flesh, I started feeling angry. Not only did all this collaborative, creative effort go to waste, now I wouldn't get paid!
And how dare someone tell me what to do?
In that moment, I felt censored and controlled.
Isn't it funny how our pride and past sin can creep up on us when God is trying to help us grow and mature in our faith?
Then God reminded me that I faced a similar situation with the leadership at my hometown church seven years ago.
During my senior year of high school, I extremely involved in my hometown church's youth leadership and sang on the worship team. But then I started dating a guy (who was also heavily involved at church), and we started bending the guidelines advised from our leadership about dating like not being alone together past 11:00 p.m. unless in a public space.
Inevitably, we started doing things we shouldn't have, and when I told my youth pastors about it, they advised that my boyfriend and I take a 3-month break and to step down from leadership for a season.
Instead of submitting to my leadership and doing what they were asking of me, I chose to keep dating this guy instead. Thus, I stepped down from leadership which led to me having church hurts and not wanting to live my life for God for the next five years!
Fast Forward to 2019…
So here I was again with a similar choice: To obey or to not obey my leaders, even when my flesh was crying out "NO!" However this time, I made the right decision by doing what my leaders asked of me.
Your reaction may be right now… Okay, Sarah. You're crazy. How was taking down that post "submitting to God?"
In Romans 13, Paul clearly lays this out "Let everyone be subject to the governing authorities, for there is no authority except that which God has established. The authorities that exist have been established by God. 2 Consequently, whoever rebels against the authority is rebelling against what God has instituted, and those who do so will bring judgment on themselves. 3 For rulers hold no terror for those who do right, but for those who do wrong. Do you want to be free from fear of the one in authority? Then do what is right and you will be commended. 4 For the one in authority is God's servant for your good."
Clearly, God places authority figures, whether they be our parents, church leaders, government officials, or bosses, in our lives for a reason to help teach us a lesson or guide us in our faith or any other aspect of our lives.
Ultimately, submitting to these authority figures is submitting to God's authority. When we disobey these people, we disobey God and will suffer the consequences.
Continuing on in Romans 13:4-5, Paul reminds us of the consequence of our disobedience to authority, "But if you do wrong, be afraid, for rulers do not bear the sword for no reason. They are God's servants, agents of wrath to bring punishment on the wrongdoer. 5 Therefore, it is necessary to submit to the authorities, not only because of possible punishment but also as a matter of conscience."
When I chose to disobey my youth pastors at my hometown church, I suffered the consequences: I was asked step down from leadership, which led to me turning away from God for the next 5 years during college and some of my graduate work.
Now, when faced with similar circumstances, I made the right decision this time, even though my pride and flesh suffered. I chose to obey and trust God by obeying my leadership.
And you will not believe how the fruit of my obedience has made this revelation self-evident!
Over the past couple of weeks, I have received numerous inquiries for paid promotions and was asked to be featured on my alma mater's social media handles for Mother's Day. I have also received several new products to try and advertise for free, which is absolutely a blessing!
On top of all this, I was paid by the joy razor influencer campaign regardless of the fact, I took down the post.
God is so amazing and has truly blessed me for being obedient to His word. I just hope my small testimony can encourage you to listen and be obedient to those who God has placed in authority over your life.
Sometimes, we are asked by our bosses, our parents, or our church leaders to do something we do not want to do or to follow a rule. Maybe you have to take on a new project at work you aren't thrilled about, or your parents want you to take on more responsibility and pay more of your bills.
You could be facing a similar situation like mine where your leadership is asking something of you that you do not quite understand, but I promise you that God is faithful and sees your obedience when you submit and obey to your authority figures.
The fruit of your obedience is far greater than and better than doing what you want in your own power and then facing the consequences.
If you have ever faced a situation like this, I'd love for you to share your testimony below in the comments!
If you haven't yet sign up for my email list, you are missing out! Each week I share inspiration, personal stories, and freebies to those on my list and I would LOVE for you to be a part! Sign up below to join the list!
Processing…
Success! You're on the list.
Whoops! There was an error and we couldn't process your subscription. Please reload the page and try again.
LET'S GET SOCIAL!!
Follow me on Instagram @Sarahfordmozingo or like Sarah Ford Mozingo on Facebook!