With Mother's Day approaching, you may find yourself or your family struggling to decide what you are going next weekend! I, myself, being a momma and also being crazy busy between raising a baby and work, I certainly get it. I also sometimes struggle to plan in advance and end up just finding something last minute to do.
Fortunately, if you do not already have plans, whether you are bringing your mom somewhere or are a momma who is being pampered next Sunday, there are so many wonderful opportunities for you to enjoy this beautiful weekend and celebrate this special day,
I have highlighted some exciting, local events on the Northshore and in the New Orleans area going on for this Mother's Day weekend, May 11th through May 12th.
Ponchatoula
Roux and Brew Seafood and Steak House
FREE Bloody Mary or Mimosa for Mom and
a special FREE photo booth and session
Roux and Breaux Seafood and Steak House, located in downtown Ponchatoula, is going to hosting a Mother's Day brunch on Saturday May 11th from 10 a.m. to 3 p.m. There will be live music all day, and for a special treat for mom, a FREE Mimosa or Bloody Mary! Yum!
As if this wasn't enough to bring all the mommas to the patio, Taylor Brown with Kristen Taylor Photography, (who is also the photographer for SarahMozingo.com) is hosting a special photo sessions for brunch-goers!
Roux and Brew Seafood and Steak House Address and Phone Number:
135 SW Railroad Ave, Ponchatoula, LA 70454
985-486-7689
Hammond
One Thirteen Restaurant
MOM-osa Bar and DIY Flower Crowns? YAS, PLEASE!
One Thirteen is a new restaurant serving delicious American cuisine and is one of my favorite date night spots with my husband! I totally recommend spending your visit dining out in the patio area; it is so stunning!
On May 11th and 12th, One Thirteen Restaurant is celebrating all moms by hosting a special brunch, featuring a MOM-osa bar and free flower crowns for mommas! My friend and local blogger, Zoe Taylor Clement, who recently wrote the guest post, Blogging Has Made Me Fearless!, is hosting the DIY flower crown making event!
Check it out this weekend and feel like a queen with a mimosa and a fresh flower crown.
My besties and I recently ate brunch here a couple of Sundays ago!
Make your reservation today before you miss your chance to wear a flower crown!
One Thirteen Restaurant Address and Phone Number:
113 N Oak Street Hammond, LA 70401
985-402-3483
Jacmel Inn
Did you say FREE dessert??
The fine-dining restaurant, Jacmel Inn, (another favorite spot of mine) is serving up a special Mother's Day brunch menu to celebrate mom on May 12th from 11 a.m. to 3 p.m. Enjoy your afternoon lounging on the patio and listening to live music from Josh Magee while sipping on a peach Bellini!
Did I mention that all moms will be offered a complimentary chocolate or strawberry dessert!?
Jacmel Inn Location and Phone Number:
903 E. Morris St., Hammond, LA 70401
985-542-0043
Mandeville
Old Mandeville Historic Association's 10th Annual Mother's Day Home Tour
History or Art Nerd?
Do you have a taste for the finer things in life?
Art, rich culture, and history?
The Old Mandeville Historic Association (OMHA) will be hosting their 10th annual Mother's Day Old Home Tour on May 12th from 2 p.m. to 5 p.m. This tour will be the perfect opportunity to enjoy your Sunday afternoon walking through seven homes near the shoreline of Lake Pontchartrain, memorized by mystic Spanish moss draped from ancient oak trees.
To make this event even more special for Mom, on the porches and in the yards of these homes, original artwork, pottery, and prints will be displayed and available for purchase from local artists during this unique event!
Tickets are only $20 for adults and $12 for kids! Making the home tour a perfect opportunity to celebrate with the whole family. The tour will start at the Jean Baptiste Lang House & Gift Shop.

Jean Baptiste Lang House & Gift Shop Address:
605 Carroll Street Mandeville, Louisiana 70448
Pontchatrain Yacht Club
Jazz and Mimosas for Momma!
The Pontchartrain Yacht Club is celebrating all mothers next Sunday by hosting a special buffet style brunch from 11a.m. to 2 p.m. The waterfront yacht club features beautiful views of the Mandeville Harbor and boat launch and is perfect for viewing races on the weekend!
If bottomless mimosas and an endless buffet are not enough to make you sing, a jazz band will be playing during the whole event for your entertainment!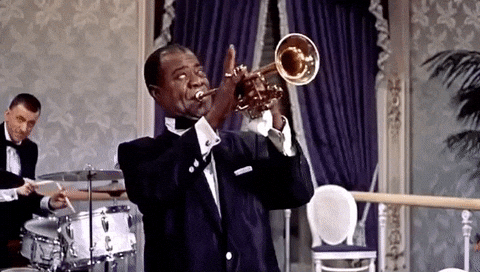 Tickets are $28 for adults and $12 for kids 12 and under. Bring the whole family to celebrate mom on this wonderful holiday!
Pontchatrain Yacht Club Address and Phone Number:
140 Jackson Ave, Mandeville, LA 70448
985-626-3192
If you haven't yet signed up for my amazing weekly newsletter make sure to do so! Those on my list receive weekly updates, special insights, and free gifts! You don't want to miss out!
Processing…
Success! You're on the list.
Whoops! There was an error and we couldn't process your subscription. Please reload the page and try again.
New Orleans
Audubon Zoo
Lions, Tigers, and Bears! OH, MOM!
If you love animals, there is no better day to spend the weekend than with Mother Nature at the Audubon Zoo's Mother's Day Celebration on May 12th from 10 a.m. to 6 p.m. Moms get in for free; isn't that so sweet? Spend your special day watching sea lions flip, eating Roman candy, and being lazy in the lazy river.
There will also be live music by Grammy Award winner Irma Thomas & the Professionals at 2:30 p.m. and Cha Wa at 12:30 p.m.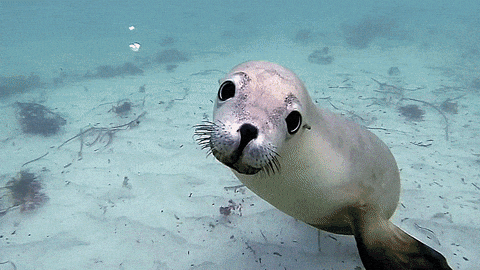 The Audubon Clubhouse, surrounded by oak trees, is also hosting a special brunch for Mother's Day, but hurry because spots will not last!
Auburn Zoo Address:
6500 Magazine St, New Orleans, LA 70118
The Country Club
Brunch in an oasis? Count me in!
This beautiful, little cottage in the Bywater offers an extraordinary dining experience featuring a pool, cabana lounge area, and outdoor kitchen. The Country Club will be hosting a Mother's Day brunch on May 12th from 10 a.m. to 11 p.m. experience for those mommas looking for a weekend escape.
The Country Club Address and Phone Number:
634 Louisa St, New Orleans, LA 70117
504-945-0742
5Ks in New Orleans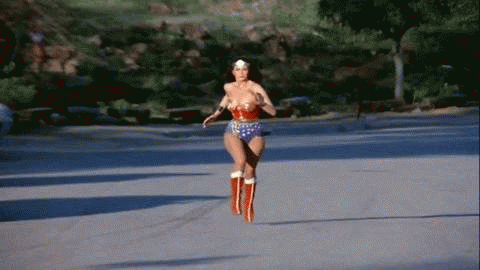 Super Mom? Got you covered!
Are you not feeling going to brunch and eating all those calories? Or are you on a special diet but still want to have fun and do something exciting next week? A 5K will get your heart pumping and your body moving!
I have listed and linked a couple of the 5Ks going on this Mother's Day weekend.
Mrs. Wonder Mother Mother's Day Run provides the appropriate challenge for any runner offering a 13.1K, 10K, 5K, or 1K from May 11th to May 12th. Click the link for more details and registration.
2019 Mother's Day 5K & 10K is hosting a virtual race which perfect for you if you do not wish to travel next weekend but still want to run. Simply, sign up and register then run your own 5K or 10K by yourself or with friends anywhere. You will receive a bib and a medal for participating and proceeds go to VITAMIN ANGELS.
The fourth annual Grateful for Nurses 5K and 10K is another virtual race to honor nurses during this National Nurse Week from May 6th to 12th! Donations will be given to Project Hope, and you will receive a medal and a bib!
I really hope that these local events will provide awesome opportunities to celebrate with your mom and family. If you can't make any of these events or do not have the funds, I just want to encourage those who are not moms to honor your own mother or moms you know! Maybe buy mom a card or do extra chores around the house?
For all my mommas reading, take a day off! You deserve a break!
I hope everyone has a happy and joyful Mother's Day!