In my most recent post, "Hush Little Baby, I'm Trying Not to Cry," I shared how I dealt with postpartum anxiety, but that was not the only time I dealt with anxiety. To be completely transparent, I have dealt with anxiety during many stressful times in my life, such as in graduate school.
Currently, our family has been moving into a new home, and if you have bought a house and moved, you know how stressful it can be. Moving has been cited as one of the top most stressful events a person can experience- and for some people, the most stressful.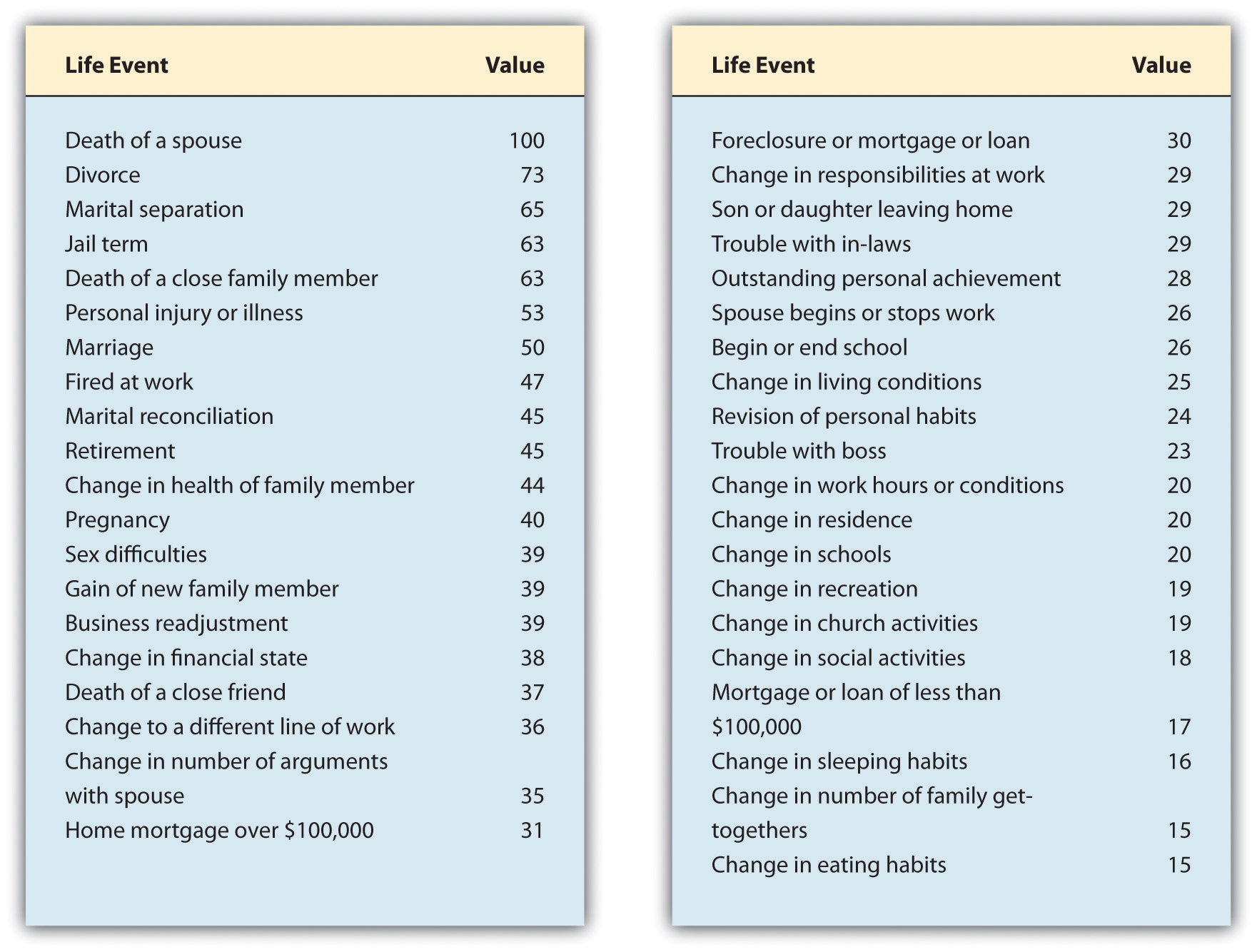 So obviously, I have been a little more anxious than normal. But all stress and anxiety do not necessarily have to be this terrible, awful experience- as long as they are in small doses.
Anxiety and stress can actually help you accomplish tasks more efficiently by boosting your memory and releasing chemicals, such as epinephrine, in your body to prepare you if you need would need to fight or run away from a threat.

Anxiety is just a natural physiological response to a fearful or stressful stimulus which is elicited by experiences, learned behaviors, and associated neural chemical responses in our brain. There is also a genetic cause to excessive anxiety, like with many other mental health issues.
Some stress and anxiety is perfectly normal to feel. You're worried about a big test coming up. You are a little stressed from a new project at work.
But when it starts to impact your day-to-day life, becoming invasive in your thoughts and actions… there may be a problem.
Excessive anxiety and stress is not healthy for a person and NOT a part of God's plan for our lives. In the King James Bible, peace is mentioned over 429 times; moreover, there are over 40 scriptures that promise God gives us peace, instead of anxiety and worry.
As I mentioned, in my own personal life, I have dealt with anxiety and have really learned to seek and lean on God to manage these difficult emotions.
Here are 16 of my favorite scriptures that I use to combat these intense feelings of worry and anxiety:
"For God has not given us a spirit of fear, but of power, love, and of a sound mind." – 2 Timothy 1:7
"Be still, and know that I am God." Psalm 46:10
"Do not be anxious about anything, but in every situation, by prayer and petition, with thanksgiving, present your requests to God. And the peace of God that transcends all understanding, will guard your hearts and minds in Christ Jesus." – Phiippians 4:6-7
"Cast all your anxiety on Him, because He cares for you." – 1 Peter 5:7
"The Lord gives strength to his people; the Lord will bless his people with peace." – Psalm 29:11
"For to us a child is born, to us a son is given, and the government will be on his shoulders. And he will be called Wonderful Counselor, Mighty God, Everlasting Father, Prince of Peace." Isaiah 9:6
"You will keep in perfect peace those whose minds are steadfast, because they trust in you." – Isaiah 26:12
"Come to me, all you who are weary and burdened, and I will give you rest. Take my yoke upon you and learn from me, for I am gentle and humble in heart, and you will find rest for your souls. For my yoke is easy and my burden is light." – Matthew 11:28-30
"I have told you these things, so that in me you may have peace. In this world you will have trouble. But take heart! I have overcome the world." – John 16:33
"Peace I leave with you; my peace I give you. I do not give to you as the world gives. Do not let your hearts be troubled and do not be afraid." – John 14:27
"For God is not a God of disorder but of peace—as in all the congregations of the Lord's people." 1 Corinthians 14:33
"May the God of hope fill you with all joy and peace as you trust in him, so that you may overflow with hope by the power of the Holy Spirit." – Romans 15:13
"But the fruit of the Spirit is love, joy, peace, forbearance, kindness, goodness, faithfulness, gentleness and self-control. Against such things there is no law." – Galatians 5:22-23
"The Lord bless you and keep you; the Lord make his face shine on you and be gracious to you; the Lord turn his face toward you and give you peace." – Numbers 6:24-26
"In peace I will lie down and sleep, for you alone, Lord, make me dwell in safety." – Pslam 4:8
"Now may the Lord of peace himself give you peace at all times and in every way. The Lord be with all of you." 2 Thessalonians 3:16
Now that you have been equipped with these scriptures. How can you use them when you are feeling anxious or worried?
Write it out – In our house, we have a dry erase board that I like to write weekly scriptures on! If I find myself feeling anxious and worried, I write one of these scriptures about peace on the board and read it over and over again throughout the week. Another way to incorporate these scriptures into your life is to write them on flashcard and pull them out when you are experiencing stress and anxiety. You could also have them on sticky notes at your desk or as the background on your phone!
Recite and recite and repeat – After writing these down, say them out loud! This is a form of mediation. Using positive mantras and scriptures can help you relax and improve your mood!
Pray using these Scripture – Okay, Sarah? How do I do that? God promised us peace in His word! When you use scripture to ask God for what He promised, He will deliver! God does not contradict Himself. When you pray, recite the Scripture to God. A simple starter prayer may be "God, in 2 Timothy 1:7, it says You have not given me a spirit of fear, but You have promised me power, love, and a sound mind. I cast my anxiety on You, because I know you love me and want what's best for me. Please give me a sound mind today. Thank you for your peace."
In addition to these steps, processing your feelings of anxiety and worry with a close friend or even a mental health professional/ doctor are a great way to handle your anxiety and stress. Your doctor may also describe medications for treatment as well.
Thanks for reading!
What is your favorite scripture to read when you are worried and anxious?
Who can you share it with?
Tell me in the comments!
Hey friend!
Do you want to stay updated with what's going on at SarahMozingo.com?
Sign up for my newsletter below to receive exclusive gifts like my FREEBIE devotional and stay connected with this community!
Processing…
Success! You're on the list.
Whoops! There was an error and we couldn't process your subscription. Please reload the page and try again.
If you like what you see on the blog, make sure to follow me @SarahFordMozingo on Instagram and Facebook!